KURTIS, SALWAR KAMEEZ, LADIES SUITS SET-UP GUIDE
INDEX
Stitching Machines used in Making Kurtis, Salwar Kameez, Ladies Suits in Small Scales Businesses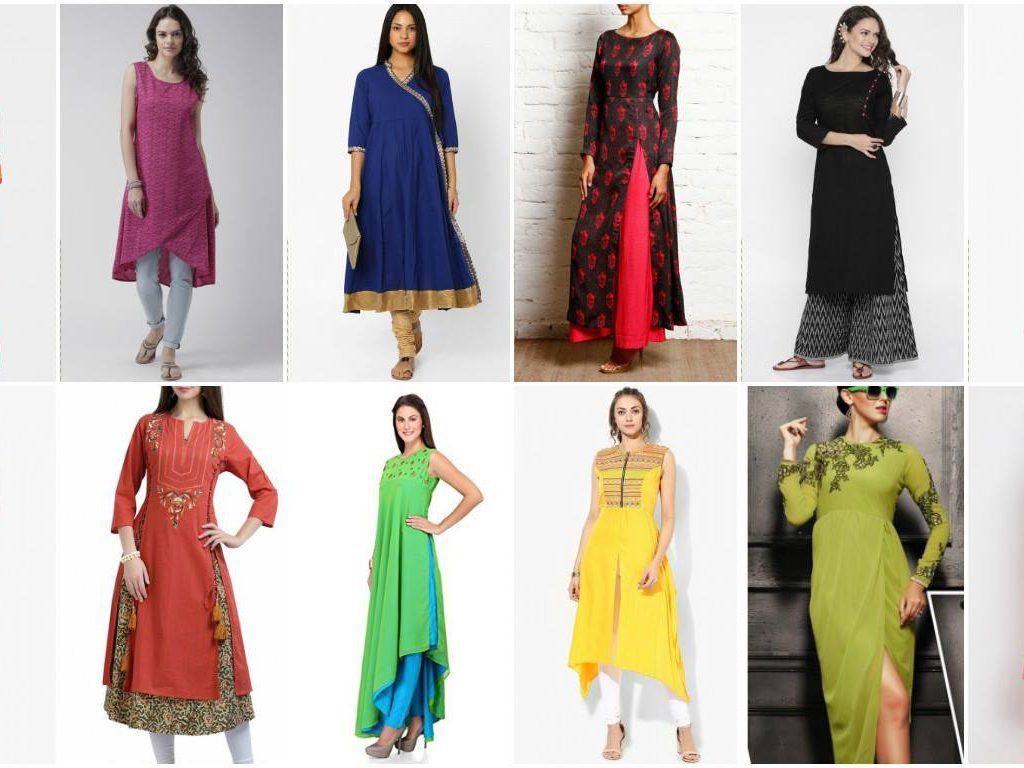 Kurtis and ladies suits are very common apparel products in women wear. Many boutiques are doing their business on making custom made kurtis, churidar, ladies suits. Even they get lot of alteration work from local customers. Custom-made ladies apparel manufacturing and alterations work are one of the good small scale businesses in small cities and metros.
You might have a plan to set up a factory for manufacturing Kurtis. Or similar product ranges like salwar kameez, ladies tops and Ladies suits manufacturing. Instead of making just custom-made products you can start mass production with a couple of stitching machines.
This article covers different types of sewing machines required to make plain Kurtis and tops.
There are wide ranges of sewing machines available for making apparel products. But for making Kurti, Salwar Kameez, and ladies suit you do not need all those different types of machines. You will be needed just 2-3 types of stitching machines for a small set up.
With the other business know-how, you need to know different types of stitching machines to be purchased for your project. Whether it is for a home sewing machine or industrial sewing machine – types of machines remain the same.
So what stitching machines do you need to buy?
Most of the clothes we wear are sewn by sewing machines. There are several types of sewing machines used to make our clothes. When garment making was industrialized, scientists developed industrial power-driven sewing machines to meet the needs of mass production. Semi-automatic and fully automatic machines were developed in different stages. Machines are classified depending on seam types, a number of needles used, stitch classes, table bed etc. In the following list, most of the machine those are used in garment making.
Single/multi-needle industrial lockstitch sewing machine with or without trimmer
Blind stitch machine/Chain stitching machine.
Flatlock machine (cylinder bed and flatbed)
Overlock machine (3 threads/4 threads and 5 threads)
Single/double needle chain stitch machine
Zigzag flatbed sewing machine.
Button stitch sewing machine.
Buttonhole sewing machine
Feed-of-Arm sewing machine
Label/elastic inserting machine
Bar tacking machine.
Hemstitch machine.
Pin tucking machine.
Smocking machine / Automatic multi-needle shirring machine
Collar and cuff turning and blocking machine and pressing machine
Shoulder pad-attaching machine
1. Lock stitch sewing machines
Lock stitch machines are available with different features. You can either buy an industrial single needle lock stitch machine or paddle driven lock stitch machines (blackhead machines). For small boutiques, pedal-operated sewing machines are okay at low budget.
Industrial sewing machines are the high-speed machine with a clutch motor or servo motor.
Now black head lock stitch sewing machines are also available with a motor device. So you can run your machine by pedal as well as by motor.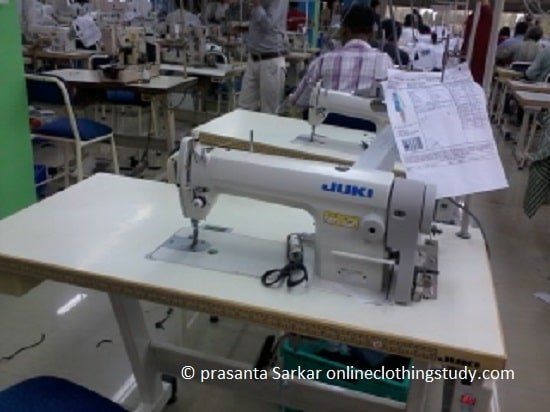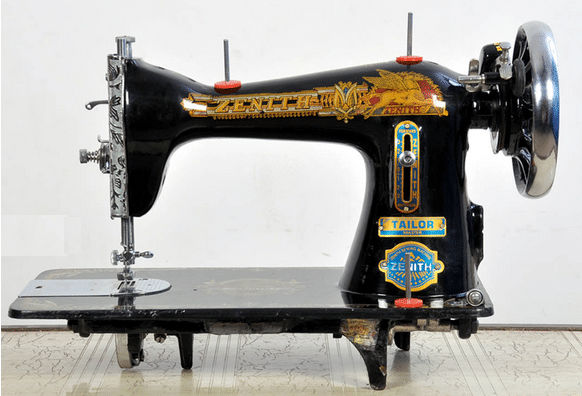 Use of lock stitch machine: Most of the stitching operations in Kurtis are done by lock stitch machine. For example, in operations like attaching laces, neck finish, neck binding, side slit making and side slit finish, making front opening, dart making, and bottom and sleeve hemming are done by lock stitch machine. Also kaccha selai (stay stitch) is done by lock stitch machine.
Even the side seam and underarm are sewn by a lock stitch with overedge stitch to secure the seam.
2. Over lock sewing machine (also known as interlock machine):
Similar to lock stitch machines, overlock machines are also available in-home sewing and industrial sewing version.
This machine is used for edge stitching and giving the edges clean finish. Operations like underarm, side seam, armhole and shoulder joining are done by using over lock machine.
3. Other Sewing Machines:
These two machines are not the complete machine list. There are many different types of sewing machines that are used design needs.
Button stitch machines and buttonholing machine – if the design has buttons these machines are used.
Bar Tack machine – if you need to secure and reinforce seams bar tack machine is used.
Multi-needle lock stitch machine – For making pin tucks in the panels this machine is used to improve stitch quality and production speed.
In case you are a newcomer, see following examples of lock stitches and overlock stitches.