BERNETTE 79 FEATURES
Multi-function knobs for quick operation
Extensive sewing and embroidery area
500 stitches and endless possibilities with Stich Designer
Dual feed for fast, even fabric feed
Programmable foot control with back-kick function
Embroidery module with 3 hoops and embroidery hoop detection
5-inch color touchscreen for easy navigation
2 BERNINA Toolbox software modules included
ABOUT BERNETTE 79
The b79 is our top of the line model. It offers everything a creator needs – this two-in-one machine combines all the sewing functions of the b77 with the embroidery perks of the b70 DECO. The b79 makes creating a unique and special handmade dress with delicately embroidered flower embellishments easy. Newbies, never fear, this machine is so simple to use, you'll become the maker you've always wanted to be in no time. This attractively priced sewing and embroidery, the computerized machine is perfect for everyone. It's incredibly easy to use, offers a wide range of functions and lets you be your most creative.
PRODUCT SPECIFICATION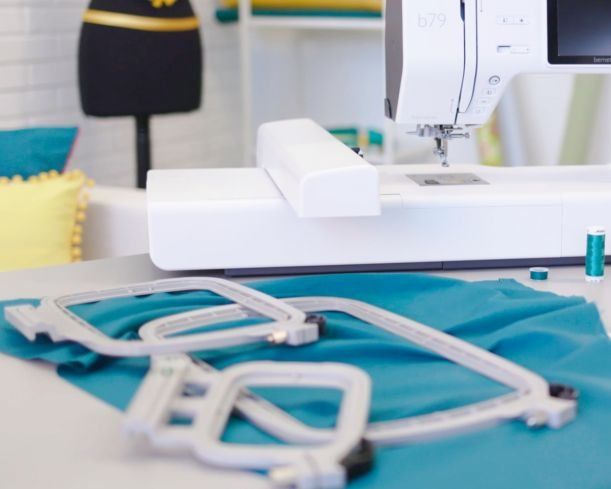 EMBROIDERY MODULE WITH THREE DIFFERENT-SIZED HOOPS 
With three hoops included, it is easy to find the right hoop for each size of your embroidery designs. You can embroider motifs with up to 260 x 160 mm without re-hooping. The hoops are easy to open and close with a quick release system . The automatic hoop detection ensures that you see the defined embroidery area of each hoop on the touch screen, so you can optimally adapt your embroidery design.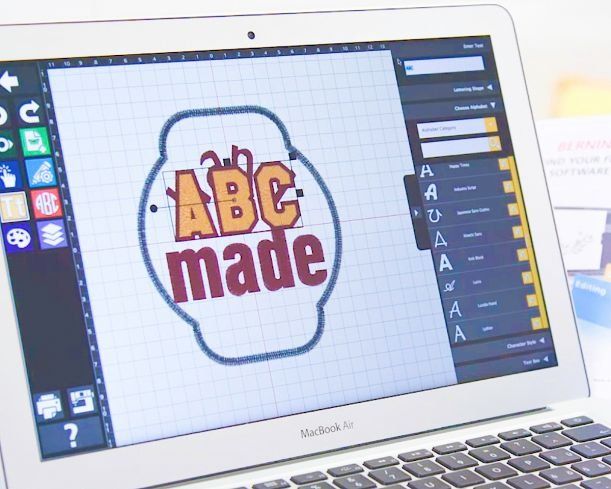 THE EASY-TO-USE EMBROIDERY SOFTWARE
Go creative with the Lettering and Editing modules and 300 additional embroidery designs and 100 additional fonts included. Each module has a large selection of embroidery motifs to download from the BERNINA Cloud. You can even edit the embroidery motifs directly in the cloud, using your tablet or laptop.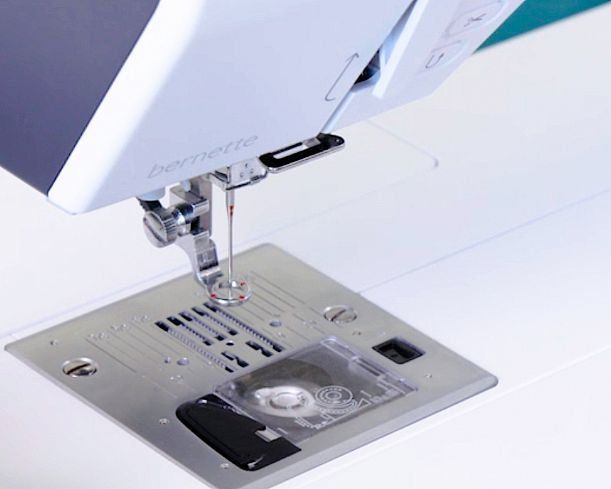 FOR BEST SEWING AND EMBROIDERY RESULTS
With the 7 mm stitch plate, you can sew beautiful decorative stitches with a stitch width of up to 7 mm. Also, the straight stitch plate comes as standard accessory with the b79 – for impeccable embroidery results. Your machine automatically detects the stitch plate used, shows you all the compatible needles and automatically adapts the stitch width range.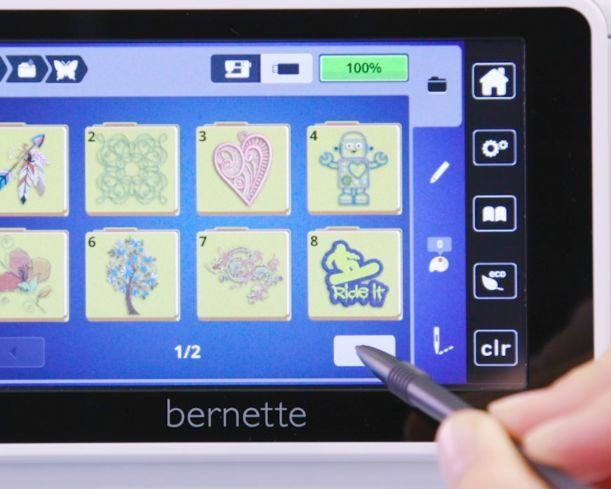 CREATIVE POSSIBILITIES WITH EMBROIDERY DESIGNS
With 208 embroidery designs and 7 embroidery alphabets installed, a wide selection of motifs is at your fingertips. The motifs can be edited on the touch screen, so you can easily rotate, flip, or combine design elements. Want something truly yours? Upload your own embroidery motifs or motifs you edited and combined in your BERNINA Toolbox software via USB flash drive. The b79 is compatible with most embroidery design formats – no need to convert files in a software program anymore.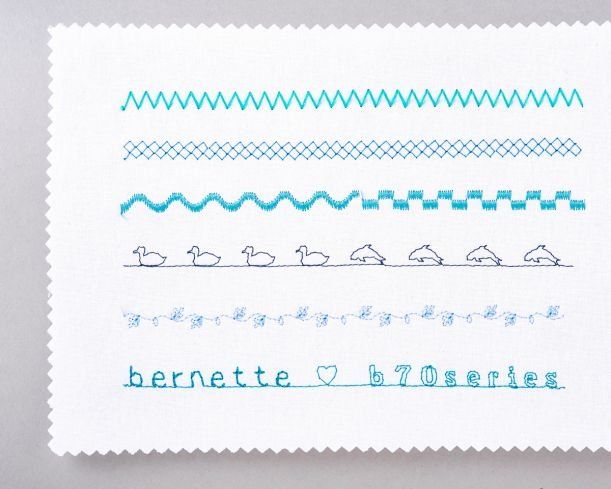 QUILTING STITCHES FOR MAGICAL EMBELLISHMENTS
Of course, you can hem and zigzag stitch with the b79, sew stretchy t-shirt fabrics and even choose between 17 buttonholes. But there is much more than just the utility stitches: create truly exiting embellishments with 133 decorative and 35 quilting stitches. You want to modify included stitches or create your own ones? Everything is possible with the Stitch Designer. Your individual stitch settings are temporarily saved, and you can store them in your personal memory for future projects.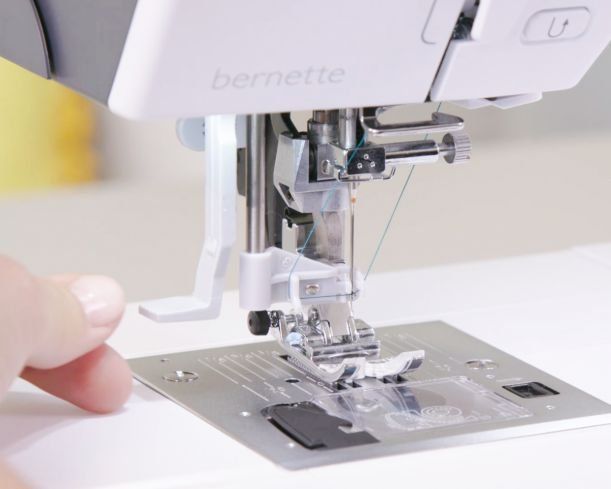 EVEN MORE CONVENIENT SEWING MACHINE
 semi-automatic needle threader threading is a breeze – the presser foot is automatically lowered to the correct position and the additional thread cutter holds the thread in place. The knee lever for raising or lowering the presser foot will make your sewing even more comfortable, as your hands are free to guide the fabric. And the easy-to-engage, integrated Dual Feed makes sure that all kinds of materials are evenly fed from above and below.
Bobbin winding and threading (1/11)
Presser feet and their usage (3/11)
Combining stitch patterns (5/11)