BERNINA 700 FEATURES
Extra-large embroidery area for large designs
Accurate design positioning
Embroider longer with the extra-large bobbin
Clean & brilliant embroidery results
Convince yourself: BERNINA Innovations
ABOUT  BERNINA 700
Design editing mode with positioning, mirroring, rotating, combining and resizing of motifs Click Here
BERNINA 700 – simply the best machine for beautiful embroidery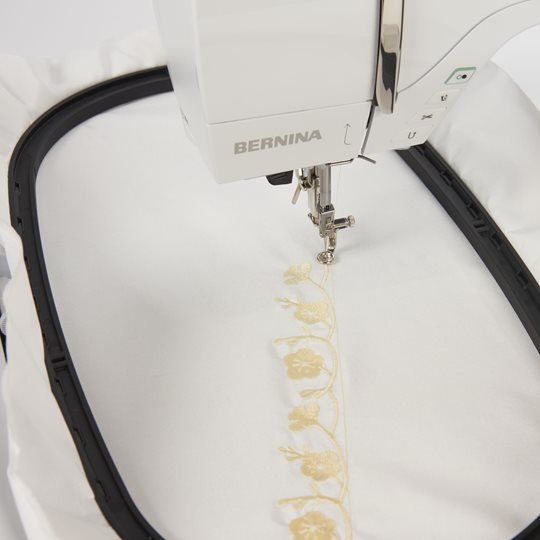 ENJOY MAXIMUM SPACE
Extra-large embroidery area
Comfortably create endless designs
Embroider designs up to 400 x 210 mm
Three embroidery hoops are included as standard accessories and the optional BERNINA Midi Hoop for midi-sized motifs is also compatible with the B 700.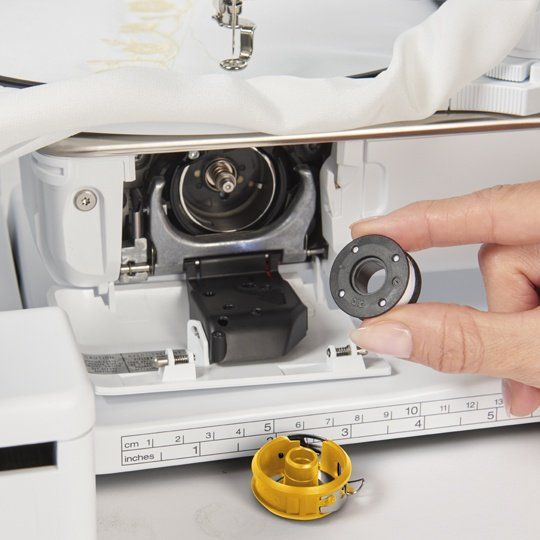 EMBROIDER MUCH LONGER
Re-thread without removing the hoop
Easy access to the front load bobbin
Plus: Multiple spoolholder included
Embroider with fewer interruptions with the Jumbo Bobbin that holds up to 70% more thread than standard bobbins.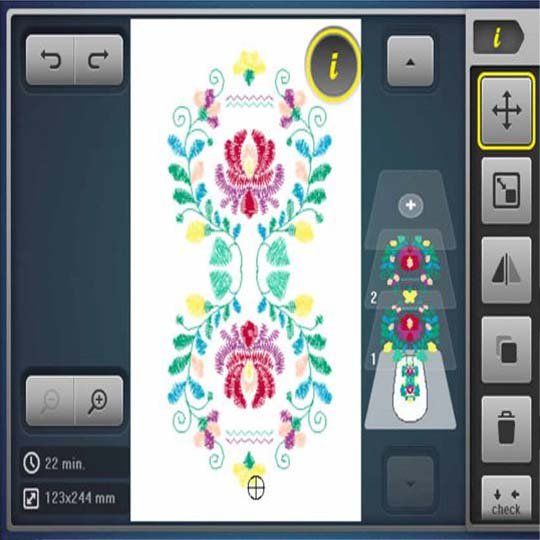 EDIT YOUR DESIGNS WITH EASE
Align, rotate or resize your design
Toggle between mm & inch
Rearrange embroidery designs in combination
Simply Undo or Redo steps while editing or combining designs to return to your initial position. Edit all designs at one time with Group or individually with Ungroup.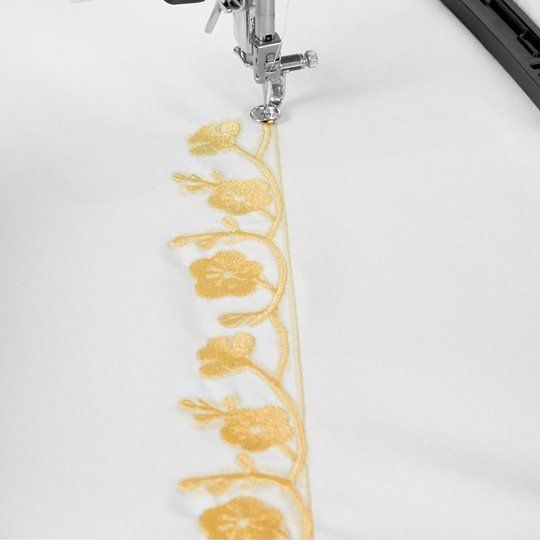 COMBINE YOUR DESIGNS CREATIVELY
Create curved lettering effects
Alter stitch density
Combine alphabets with embroidery
Choose from 320 built-in embroidery designs, 18 built-in embroidery fonts and one large built-in monogram set.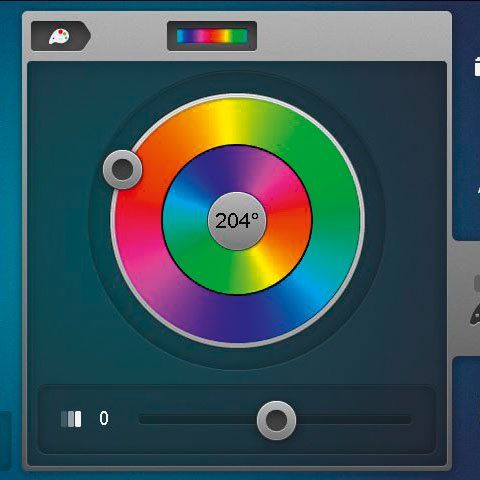 CHOOSE YOUR FAVORITE COLOR
Color your design easily
Select your personal color scheme
Embroider your project in beautiful colors
With the Color Wheel, designs can be changed easily and coordinated to your favorite color scheme before you start embroidering.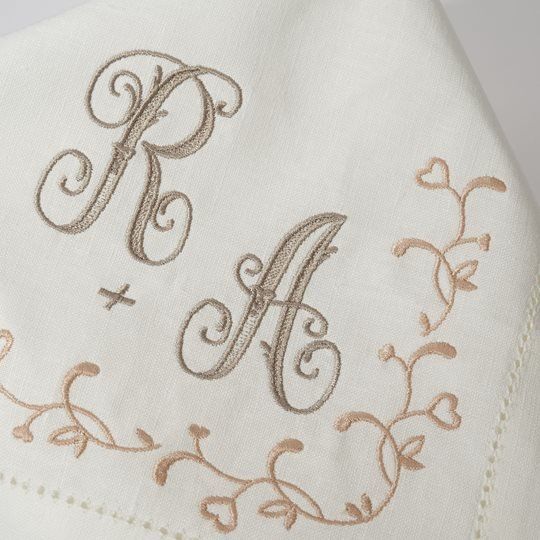 RESULTS IN HIGHEST PERFECTION
Achieve beautiful and clean results
Easily accessible by clicking a button
Bobbin thread is brought up automatically
Thanks to the Thread-Up Command the machine lowers and raises the needle bringing the bobbin thread to the top of the fabric so you can secure the threads manually.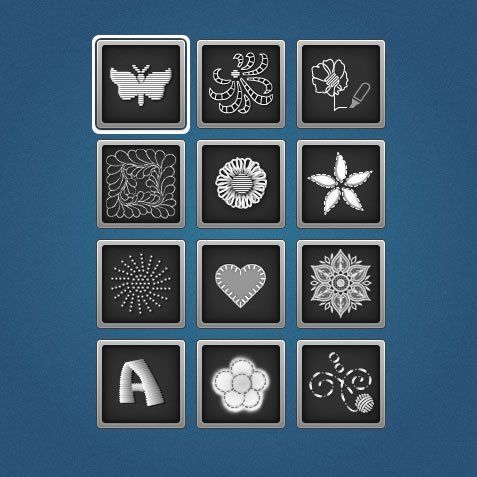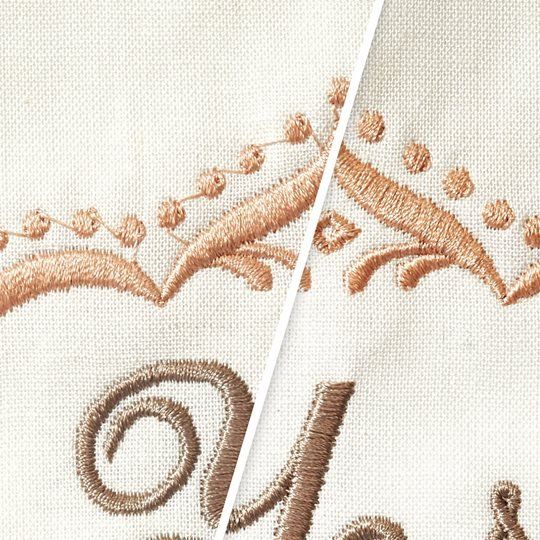 CLEAN AND BRILLANT EMBROIDERY
Manage thread cuts with ease
No manual trimming on top side
Achieve perfect embroidery results
Securing stitches become invisible as the tie-on/off stitches are sewn in stitch direction. Smart Secure adds tie-on/off stitches to a design, if none are preset.
Further functionality for your comfort
Further functionality for your comfort
Design editing:
Design editing mode with positioning, mirroring, rotating, combining and resizing of motifs
Alter stitch density
​Import additional designs to the machine
Personal settings:
Save your created designs on the machine or USB stick
Save and retrieve your personal settings on the machine