BERNINA 770 QE FEATURES
Handle large quilts with ease
Precise and perfect stitches
Patchwork foot 97D included
Enjoy superb fabric feed
Embroidery capable
ABOUT BERNINA 770 QE
Over 2,000 BERNINA Stores worldwide offer valuable services to all our customers. Your local BERNINA Store is there to proudly help you, with advice on machines and accessories that best suit your needs, selection of BERNINA Embroidery Software and also in servicing your BERNINA. Click here 
A lot of space for big artwork
Tula Pink plays with images the way a poet plays with words, turning innocuous traditional designs into mischievous little critters. Tula's love affair with textiles began early and an obsession with sewing soon followed. Tula began quilting in an effort to use up her ever-growing stash of fabric so that she could justify buying more. Today, 16 years later, she is a renowned designer and quilter. Tula Pink has designed a quilt from her "Moonshine" fabric collection exclusively for BERNINA.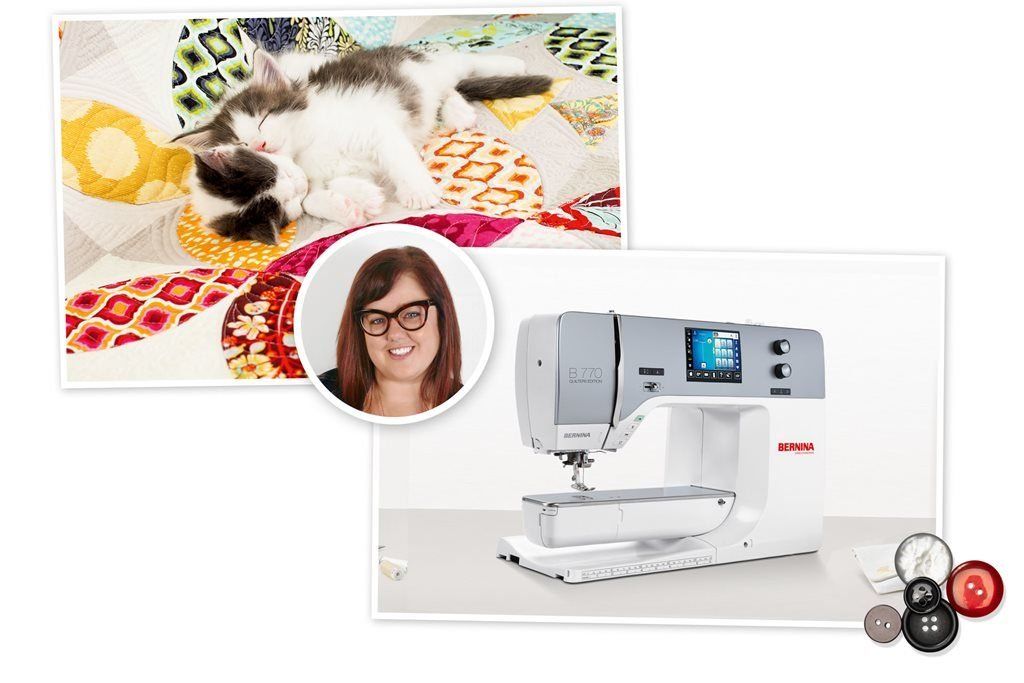 Check out Tula's favorite features on the B 770 QE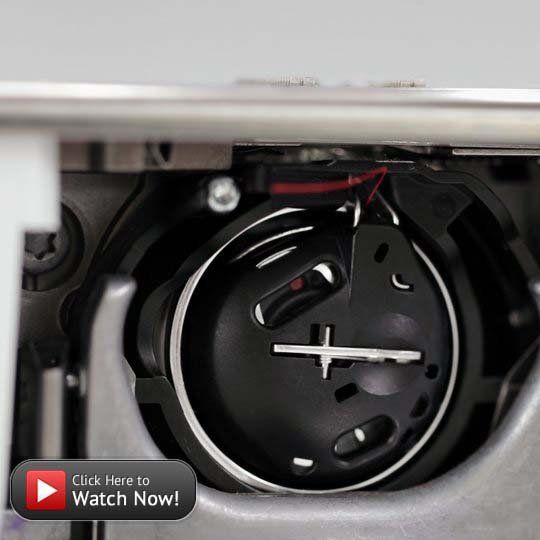 QUIET & PRECISE SEWING
Ideally suited for decorative stitches
Sew & embroider for longer periods of time
More time for your creativity
The BERNINA Hook sews high-precision stitches up to 9 mm in width with speeds up to 1,000 stitches per minute. The bobbin holds 70% more thread than standard bobbins.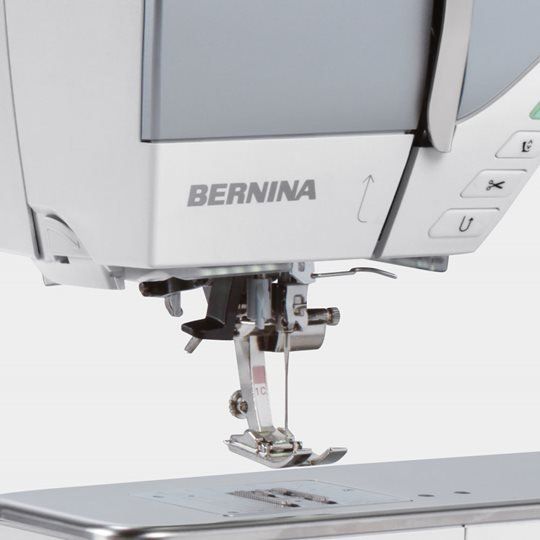 A LOT OF SPACE JUST FOR YOU
Embroider maxi-sized motifs with ease
Comfortably manoeuvre large projects
Designed for the Maxi Hoop
The B 770 QE offers a full 13-inch extended freearm including ten inches of space to the right of the needle. Enjoy a large sewing and embroidery area.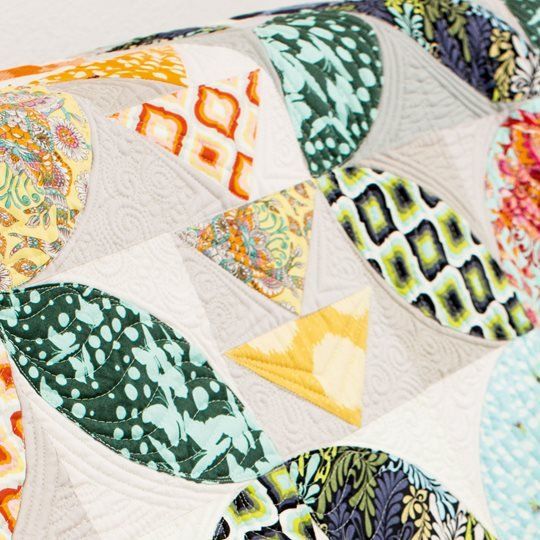 PERFECT TENSION FOR PERFECT STITCHES
Ideal tension for each stitch type
Achieve the finest stitching results
A BERNINA innovation
The BERNINA Adaptive Thread Tension adjusts the tension electronically to the selected stitch width, length, speed, and needle position on each penetration of the needle into the fabric.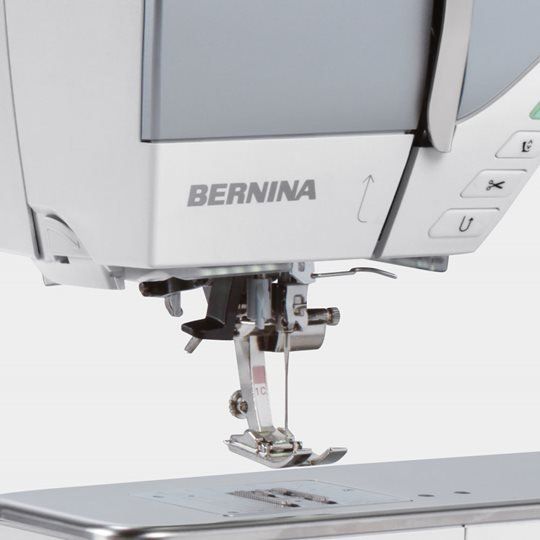 AUTOMATIC FEATURES SAVE TIME
No manual cutting at the end of a seam
Enjoy semi-automatic threading
No manual lowering of the presser foot
Thread is cut automatically when you reach the end of a seam or a colour change in embroidery. The presser foot lowers automatically at the beginning of a seam.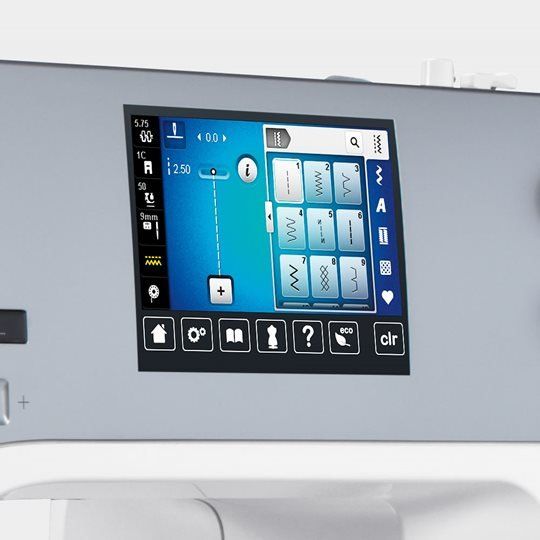 ASK YOUR ON-SCREEN SUPPORT
Enjoy intuitive navigation
Find the proper needle and foot
Learn more about sewing and embroidery
The Sewing Consultant and the built-in tutorials offer direct onscreen support and answers to your questions at any time, day or night.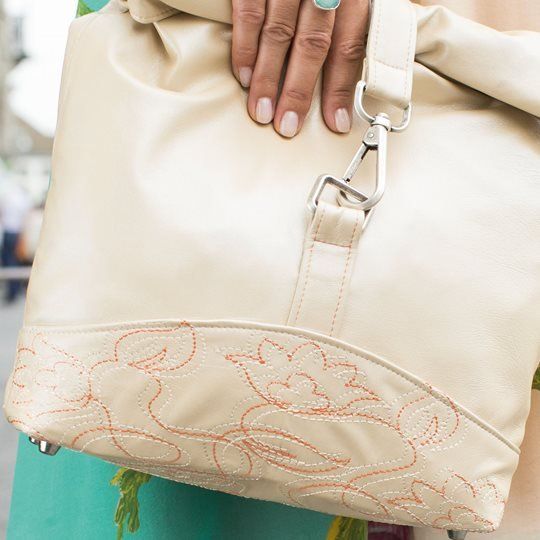 EMBROIDERY? YES, SHE CAN!
Embroidery module included
Import designs via USB
Embroidery mode via touch screen
With the B 770 QE, you can easily position, mirror, rotate and combine motifs. The Check function lets you position the design precisely before embroidering.