Operator-friendly environment
Operation with reduced noise is ensured by the adoption of the direct-drive motor.

The illuminance of the LED light is adjustable and is located on the underside of the arm jaw. It is provided as standard for all models of the LBH-1790AN Series.

The sewing product can further be placed on the machine easily by installing the auxiliary table (standard accessory). In addition, the needle entry is located in the center of the bed, promising easier positioning of the sewing product.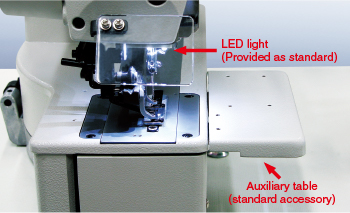 The basting stitch mechanism is effective for the production of beautiful buttonholes
The basting stitch is effective on elastic materials such as knits. Basting stitch: Since the needle thread is tucked in without fail, it will never jut out of the buttonhole seams. Basting stitch can be sewn by nine rounds.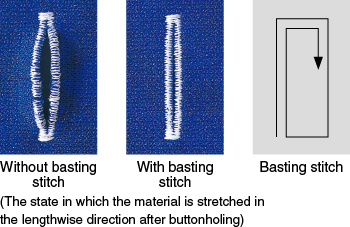 ewing settings can be easily changed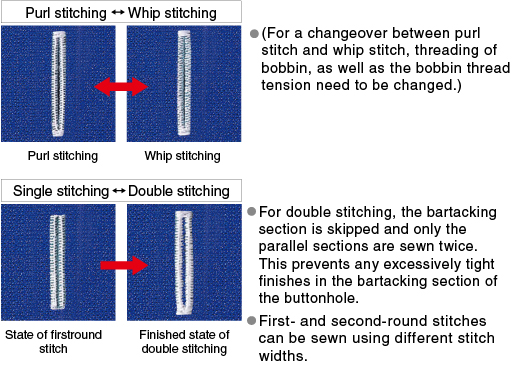 Adjustment of the hook oil quantity
The newly installed "hook oil quality adjustment screw" can be found by opening the hook lid cover. With this screw, the operator is able to adjust the oil quantity in the hook with ease.

Oil can be easily added to the hook oil quantity tank with an oiler.