The MF-7900 Series is a newly developed cover stitch machine provided with lots of mechanisms for improving the seam quality. It is provided with many different sewing-related mechanisms which contribute to improved seam quality, such as the new feed mechanism and differential-feed micro-adjustment mechanism. In addition, the machine is provided as standard with a looper thread twining prevention mechanism for improved maintenance.
This model is best suited to elastic-band welting for swimwear, briefs, etc. It welts the elastic band which has been overlocked on the garment body.
JUKI's dry-head technology protects sewing products from being stained with oil: With the excellent functions inherited from the MF-7900 Series, the MF-7900D is provided with a dry frame mechanism to eliminate the cause of oil stains. Stain removing work or re-sewing work is substantially reduced by protecting sewing products from being stained with oil, thereby improving the quality of finished products.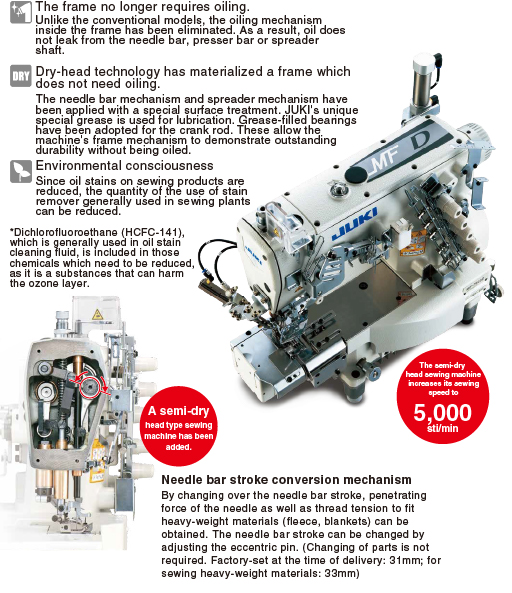 SPECIFICATIONS