DX series is a cylinder bed (circumference 340mm), from 2 to 5 needle double chain stitch machine with the horizontal looper
movement mechanism.
It can be used for attaching endless or pre-closed elastic. A major feature of this series is the cylinder
bed.
This feature gives you bene ts when you work with exercise wear, pajamas, trunks, boxers, and similar garments.
Suitable for attaching elastic operation with double flatlock seams on men's underwear.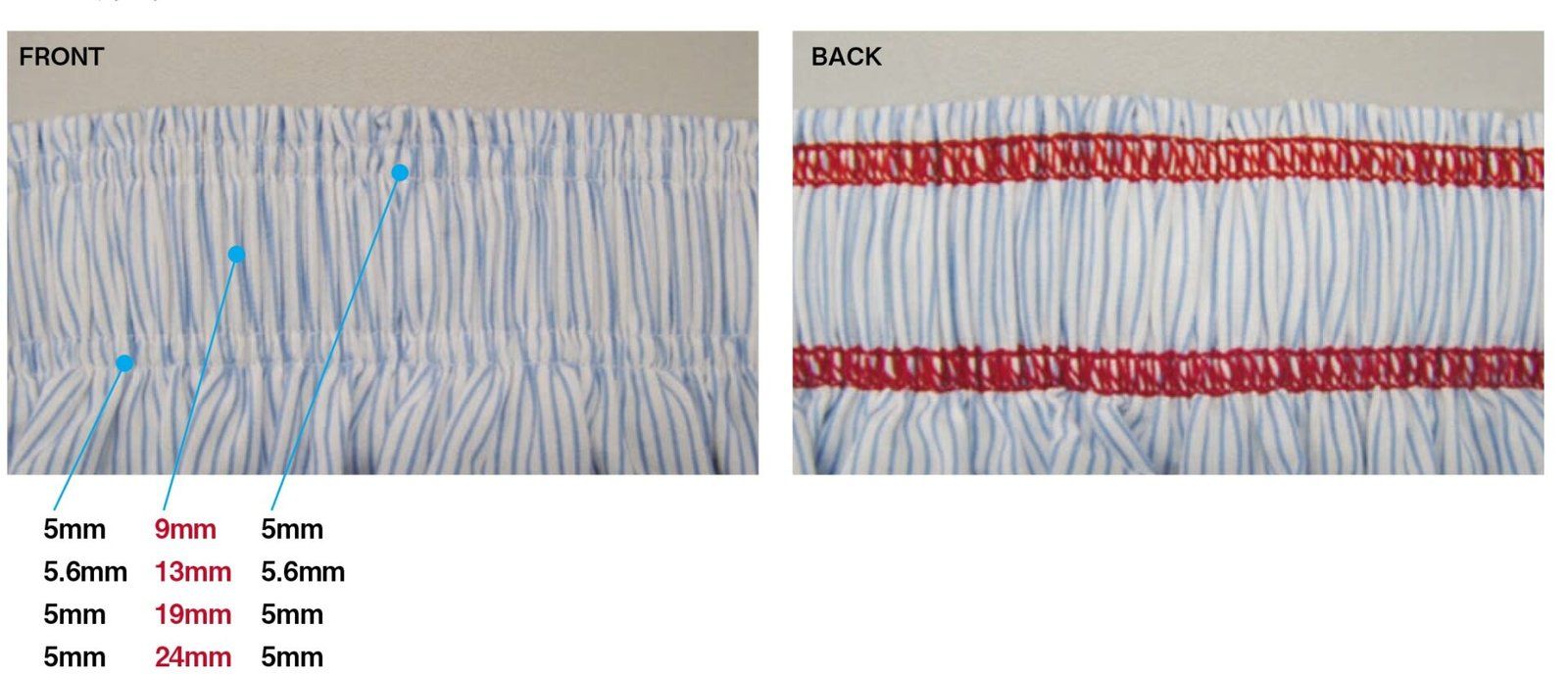 2 LINES OF 2NEEDLE BOTTOM COVER STITCH SEAM IN ONE OPERATION WITH EQUAL DISTANCE BETWEEN THE TWO COVER STITCH  SEAMS.